Tim Easton – You Don't Really Know Me
---
De Amerikaanse singer-songwriter Tim Easton weet al sinds 1998 met regelmaat een album op de markt te brengen. Voor het grote publiek is hij nog onbekend. Toch kent hij prachtige platen waaronder The Truth About Us wat hij met de band Wilco heeft opgenomen.
Blues, soul, rock and go!
Nu verschijnt  'You Don't Really Know Me' als openingsnummer en titeltrack van het nieuwe album. Met zijn wat rauwere stem, blues in de soul en rockdrive in de soul. Alsof John Mellencamp zijn opvolger heeft gevonden. Maar het is John Hiatt die Easton meenam op zijn tour en hem steunt. Dat is dan muzikaal ook in de songs te horen. Met 'Real Revolution', 'Peace Of Mind' en Voices On The Radio weet de singer-songwriter prachtig beeldende songs te maken. Al weet hij ook tempo te maken met 'Speed Limit' of met 'Son My Son' het over een heel andere boeg te gooien.
Het is dan ook een heerlijk puur album dat aan het einde van het jaar een prettige verrassing is!
---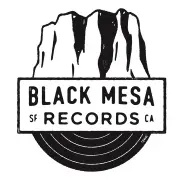 ---