Michael Hurley – The Time of the Foxgloves
---
De man is geen onbekende in Greenwich VIllage. De kunst-area van New York City. Als schilder en cartoonist weet Hurley zich verdienstelijk te maken als singer-songwriter. Maar dan wel op de oude manier. Blues en met gitaar in de hand, tikkend op het hout en strelend over de snaren.
Old skool
'Se Fue en la Noche' is zo'n nummer dat de inmiddels 79 jarige weet te produceren. Intiem en gelijk ook classic.  Alsof we terug gaan in de tijd met 'Blondes & Redheads', 'Alabama' en 'Knocko The Monk'. Een sound van traditionele songs dat we terug horen in 'love Is the Closest Thing' of 'Jacob's Ladder' waar we als het ware de ronde zwarte kachel horen knisperen en iemand de ketel pakt om thee in te schenken.
Het album is dan ook een wat intens is en misschien niet direct voor een groot publiek is bedoeld. Maar zeker met deze kleine liedjes , intens  en mooi is.
---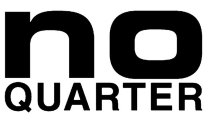 ---