Blossoms – Ribbon Around The Bomb
---
De Engelse band Blossoms weet al wat Brit Awards binnen te halen. En terecht. Deze vrolijke band weet catchy songs te schrijven en met een album van hun kan de zomer gaan beginnen. Alleen geeft de titel van dit album dat te betwijfelen.
Toch zijn de eerste klanken van 'Ode To NYC' weer vrolijk en is het titelstuk ook direct pakkend. Deze band is dan ook meer een album band dan dat ze hitjes scoren met singeltjes. Al hun albums weten de eerste plaats in UK te halen en is daarmee een van de succesvolle bands van dit moment. Toch blijft de rest van Europa wat achter.
Het is zeker de moeite waard om deze band op een festival te zien. De vrolijke klanken 'The Sulking Poet', 'Everything About You' en 'Cinerama Holy Days' worden afgewisseld door het akoestische singer-songwriters song 'The Writer', The Last Chapter en het jaren 70  achtige 'Cinerama Holy Days' en het gezellige 'Edith Machinist' maken het album luchtig en aantrekkelijk voor een groot publiek.
---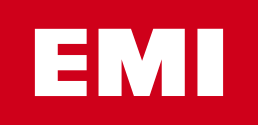 ---