Persbericht, vrijdag 3 juni 2022
---
Crobot's nieuwe studioalbum "Feel This' is vanaf vandaag uit via Mascot Records/ Mascot Label Group. Bekijk hieronder de officiële videoclip van de band voor de eerste single "Set You Free". Het nummer staat momenteel in de Top 30 van de US Active Rock chart. De band werd onlangs live vastgelegd door Machine en presenteerde eerder deze week een live video voor "Set You Free", die hier kan worden bekeken.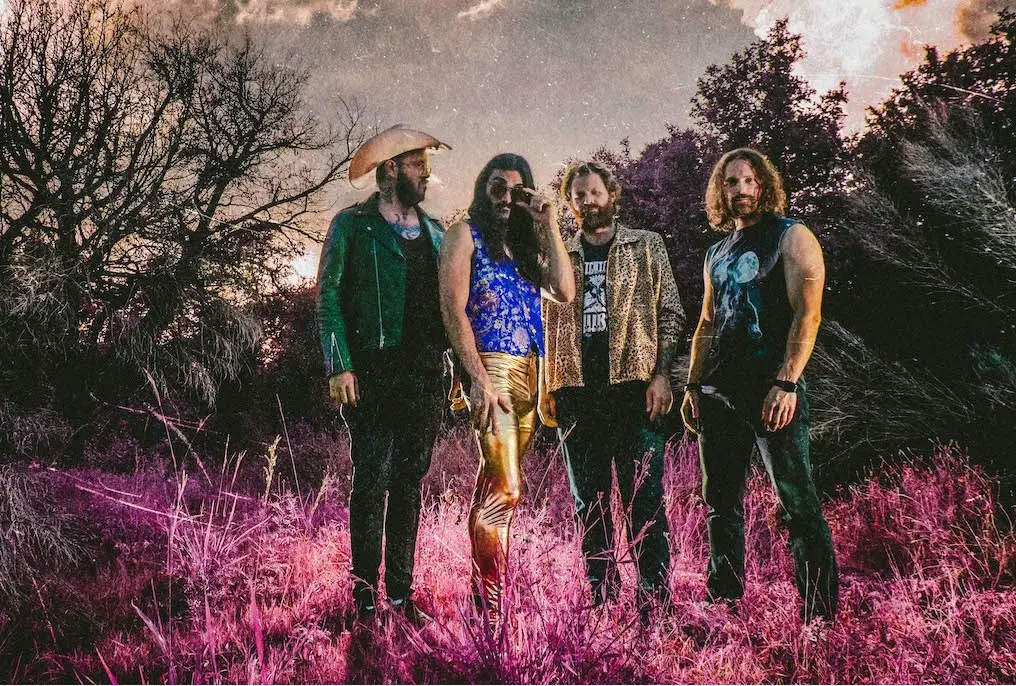 Zanger Brandon Yeagley deelt "There's a few things that you have to do when you find yourself deep in the heart of Texas shooting a music video – either something's getting blown up or set on fire.  We decided the latter for the filming of "Set You Free."  It's always a pleasure working with the crew of MyGoodEye and this one is literally on fire.  With the help of our talented friend, Chelsee Jernigan (Fear of the Walking Dead, What About Molly?) we find ourselves lost in the woods with only the light of our flashlights and a few burning things…what things you ask? Well, what sort of things would you expect us to burn, Beardos?"
Met tientallen miljoenen streams, talloze shows, en positieve bijval van onder andere Metal Hammer, Classic Rock, Kerrang, BBC Radio, SiriusXM Octane, Loudwire, Guitar World en vele andere, realiseren Brandon Yeagley [vocalen], Chris Bishop [gitaar], Tim Peugh [bas], en Dan Ryan [drums] hun visie zoals nooit tevoren op dit vijfde studioalbum. De release volgt op het album MOTHERBRAIN (2019), waarvan de totale streams de 30 miljoen hebben overschreden. 21 miljoen streams daarvan zijn voor de monster-single 'Low Life', een top-10 single op de Amerikaanse Active Rock radio, met een run van 29 weken op de Billboard Mainstream Rock chart.
"This is the record we've been wanting to do ever since we started," verklaart Brandon. "We've always thought of ourselves as a live act. When Jay Ruston described his process of recording, we were beyond excited about getting in and getting our hands dirty. It involved performing live as a unit and finishing all instruments on a song before moving on to the next. We recorded 16 songs in 21 days, which is a feat in itself."
De band maakte furore met Legend of the Spaceborne Killer [2012], Something Supernatural [2014], en Welcome To Fat City [2016]. Motherbrain was echter het album waarmee de band echte stappen maakte. Ze hebben de wereld doorkruist, in road-warrior-stijl, en opgetreden met bands als Anthrax, Black Label Society, Chevelle, Clutch, Volbeat, Halestorm en meer. Ze stonden op een lange lijst aan festivals waaronder de jaarlijkse Shiprocked! Cruise, Rocklahoma, Aftershock, en de Jericho Cruise. "We tour the pockets off of our pants and sleep in our van for half of the year. To some, that may seem like misery, but to us – it's Heaven baby!" zegt de frontman.
Meer info: Crobot Online