The Brother Brothers – Cover To Cover
---
De tweeling Adam en David Moss uit Amerika ontdekten dat hun stemmen goed bijelkaar passen om te zingen. Met hun akoestische folkmuziek veroveren The Brother Brothers langzaam de wereld. Opvallend is dat hun stemmen overeen komen met de klanken van The Everly Brothers en/of Simon and Garfunkel die op hun beurt de wereld in de jaren 60 veroverden. Na Calla Lily en Some People I Know is er nu een album vol onbekende coversongs.
Het duo weet nu met dit cover album de aandacht op zich te vestigen. Met songs van hun Everly Brothers trappen ze het album af met 'That's How I Got To Memphis'. De mooie songs 'These Days'van Jackson Brown en 'You Can Close Your Eyes' van  James Taylor zijn omgetoverd tot juweeltjes in de Simon and Garfunkel stijl. Niet dat het een clone is van de iconen van toen. Deze heren weten een eigen draai er aan te geven als weten ze sogns als 'I Will' van the Beatles en 'Flower Grave' van Tom Waits een toegankelijk mooie versie te geven.
De keus van de heren is bewust om geen overbekende hit songs te nemen, maar songs die dichter bij hun stemmen staan. Hierdoor is dit album wel mooi in balans als het gaat om de songs, maar in het geheel mist er wat uitspattingen. Al is het a capella 'I Get Along Without You Very Well' een ingetogen juweeljte geworden. Mooi album voor een relaxt momentje!
De heren zijn de komende tijd te zien in Nederland:
01/09 – Tivoli Vredenburg, Utrecht
16/09 – Set De Wildeman, Herent (B)
17/09 –  Metropool, Hengelo
18/09 – Paradiso, Amsterdam
---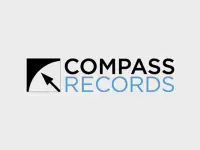 ---