Diesel Park West – Not Quite The American Dream
---
De Engelse indie rock band Diesel Park West werd in 1980 opgericht. De band werd in de jaren 90 populair in hun thuisland en US, waarna er de klad in kwam en bandleden elders hun creativiteit moesten ventileren. Zanger John Butler maakt 2 solo albums en weet zijn maatje gitarist Rich Barton weer te vinden. Onder het motto Let It Melt werd drie jaar geleden weer nieuw leven als bandnaam ingeblazen. Nu er het vervolg.
De rockers weten hun Engelse blues rock te mengen met de indie sound. Met de kijk op US van vandaag geeft dit een mooie titel van het album met zich mee. De Engelse humor van Monty Pyton's 'Don't Mention The War' wordt in een song gegoten net als het 'Peace March' en 'Surrender Shuffle' waar een knipoog naar de ellende wordt gedaan.
Muzikaal weet de band nog steeds heerlijke postpunk te maken met 'Gonna Need A Licence', Can't Just Give It Away' en  Keep On the Track'. Het relaxte 'Gone Gone Gone' geeft even een rustpuntje in het geheel van het album. Aanstekelijk orgeltje dat alles verbind, doet aan de The Doors tijd herinneren.
Met 'If I Had Yesterday' weet John Butler met zijn maatje een prima album af te leveren. Wellicht dat dit niet meer het succes kent van weleer. Toch is het zeker de moeite waard om er naar te luisteren.
---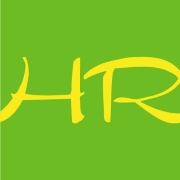 ---