Innovating indie-pop duo JUNG are releasing their latest single, 'Somebody Like You' on the 17th of September. The single is taken from their upcoming EP, She which will be released on the 29th of October via  Universal Music Sweden. Since their debut in 2018, JUNG has surpassed 100 million global streams, as they've gone on to release the platinum-certified (SE) single, 'Let Him Go (ft. Clara Mae)' as well as the two certified gold (SE) singles 'Wasteland' and 'Falling Free'.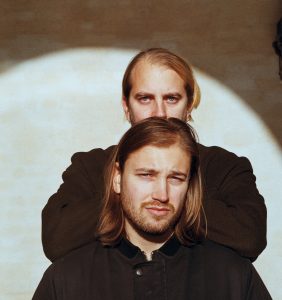 The pair has previously worked with several accredited members of the industry including Fanny Hultman (a songwriter for the likes of Kygo and Ellie Goulding, LEON and Shy Martin), TIESTO's composer Oskar Nyman, Sting and Melody Gardot's songwriter Hilda Stenmalm, as well as BTS' producer Tom Wiklund. The upcoming EP was mixed and mastered by Lars Norgren (who has previously worked with Tove Lo).
Born and based in Stockholm, Sweden, JUNG is comprised of two brothers – Tom and Henrik Ljungqvist who grew up with creativity in their bone marrow, with deep connections to Vermont, USA where they lived as children and Berlin, where they've travelled to. The pair find inspiration in a wide variety of global acts, including older acts such as Fleetwood Mac and Bruce Springsteen as well as newer acts like One Republic and Bon Iver. Their own sound calls to mind the well-known likes of Maroon 5, The Maine and The Killers.
Between the folds of pop and indie, we find the melancholic euphoria that accompanies JUNG's sound. It's here that we'll find 'Somebody Like You', with its driving basslines and gently building vocals. Light, cheerful and ashamedly flirty, the single hits the perfect note between keeping you warm and night and inspiring happy adventures during the day.
JUNG tell us about their latest single, "'Somebody Like You' is about trying to find the spark again. We humans tend to start taking things for granted as soon as we get used to a situation. It's a dangerous thing, getting too comfortable. Whether you are in a long term relationship, just got your first child or in a long-distance relationship, it's easy to slip away from each other and start losing the grip."
Follow JUNG:
Spotify – Instagram – Website – Facebook – Youtube – Apple Music