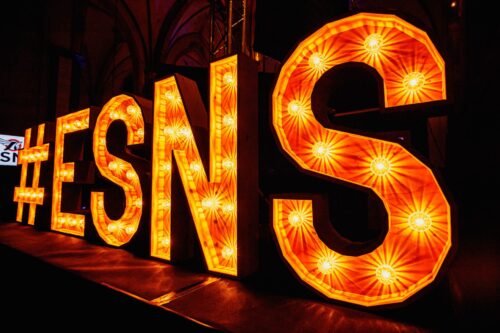 Eurosonic 2024
17 18 19 20 januari 2024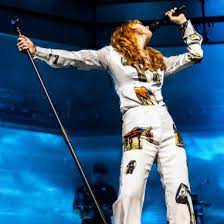 Line up
Amistat (de), Anna-Rose Clayton (nl), Annie Taylor (ch), Arny Margret (is), Ash Olsen (no), Astral Bakers (fr), Bound By Endogamy (ch), Bracco (fr), Brama (fr), Brintex Collective (nl), Bulgarian Cartrader (bg), Buzz Ayaz (cy), Chubby Cat (ie), CMAT (ie), comforter2 (nl), Dame Area (es/it), Den Der Hale (se), Don Kapot (be), Dorpsstraat 3 (nl), Eddington Again (de), Elephant (nl), Eurowitch (es), Expresso Transatlântico (pt), Flaire (nl), Fran Vasilić (hr), freekind. (si), Get Jealous (de/nl), Goldkimono (nl), Graham Lake (se), Honesty (uk-eng), Idaly (nl), Iota Phi (gr), Ivo Dimchev (bg), Joon (mt), Jouska (no), Julia Sabaté (nl), Julie Pavon (dk), Kingfishr (ie), Kitty Florentine (ee), Kleine Crack & Slagter (be), Kuna Maze (be), Laura Masotto (it), Lenhart Tapes (rs), Lenny Monsou (nl), Library Card (nl), Loverman (be), Lufthansa (mk), Marta del Grandi (it), Moonstone (pl), Moses Yoofee Trio (de), néomi (nl), No Guidnce (uk-eng), Nusantara Beat (nl), Nze Nze (fr), Orbit (de), Orions Belte (no), Pearl & The Oysters (fr), Polak GBP (pl), Porcelain id (be), Prisma (dk), Reanny (nl), Roxy Dekker (nl), Sarah Julia (nl), Shapednoise & Sevi Iko Dømochevsky present Absurd Matter (de/it/es), Shida Shahabi (se), Sierra (fr), Skier and Yeti (rs), Sluwe Ollie (nl), Soyuz (by), THALA (de), Tramhaus (nl), VIRTA (fi), waterbaby (se), Yard (ie), YĪN YĪN (nl), and Zoë Livay (nl).
Focus on Poland line-up complete
The final two names in the light of ESNS' Focus on Poland are Moonstone and Polak GBP, while other acts from Poland previously announced are Artificialice, Berry Galazka, Ciśnienie, Franek Warzywa & Młody Budda, Immortal Onion x Michał Jan, Izzy and the Black Trees, Jann, Klawo, LASY, Waclaw Zimpel, and Zamilska.
Focus on Poland showcases the latest music acts from Poland on the ESNS stage and puts them in front of an audience of industry professionals, media and music lovers.
Music Moves Europe Awards 2024
Last week, the fifteen nominees of the prestigious Music Moves Europe Awards 2024 were announced at BIME Festival in Bilbao. From fifteen nominees, fourteen nominees are confirmed for ESNS:
Ana Lua Caiano (pt), Arny Margret (is), Ash Olsen (no), Berry Galazka (pl), Bulgarian Cartrader (bg), ClockClock (de), Fran Vasilić (hr), freekind. (si), Pearly Drops (fi), Ralphie Choo (es), Tramhaus (nl), waterbaby (se), yunè pinku (ie), and Zaho De Sagazan (fr).
Music fans across Europe will vote to select the winner of the MME Public Choice Award 2024 via mmeawards.eu The winners will be revealed on January 18th 2024 during ESNS.
Discover the full line-up here. Stay tuned for more acts to be announced in the coming weeks.