This 7lp box set is presented by Femi Kuti and Coldplay's Chris Martin, and is the 5th in the series, following 2018's box set curated by Erykah Badu and Brian Eno's #3 edition from 2014.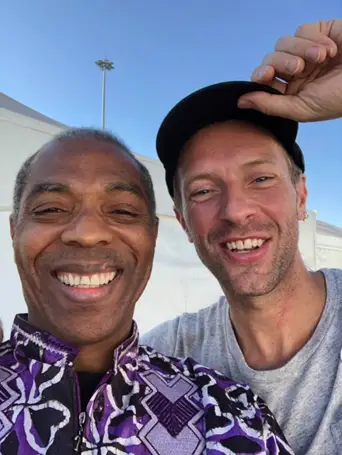 'During this challenging period, I've been gratified to learn that Fela's music and videos have brought comfort to countless millions of people in every corner of our planet. In July 2020 alone, 304,000 unique visitors spent 102,000 hours visiting Fela's YouTube channel, the equivalent of 12 years in man hours! A further interesting statistic in this age of instant gratification is the average viewing/listening time of seven and a half minutes. More than twenty years since the Fela catalogue was first released globally – the (Afro)beat goes on.
Slowly but surely, new generations around the world become aware of his music and his sadly ever-relevant message. "Black Man's Cry", "Why Black Man Dey Suffer", the clenched teeth of "Shuffering And Shmiling", "Coffin For Head Of State", "Vagabonds In Power"; all songs that could be anthems for the burgeoning Black Lives Matter movement which, this year, has ignited an outpouring of anger and moral outrage, echoing amongst people of conscience everywhere, after four centuries of barbaric treatment meted out to people of colour.
The release of this fifth collection of original albums coincides with a moment in time that promises radical change. Were Fela still with us he would, surely, have loudly proclaimed his support. Social reform movements such as ONE, Global Citizen, Avaaz and Black Lives Matter are followed by the millions of people who, by sheer weight of their numbers, are bringing about a watershed moment, affecting the hearts and minds of lawmakers and corporations alike.
The co-curators of this collection, Chris Martin and Femi are both vocal and active social reformers, bringing urgent attention to issues of poverty and injustice. Many thanks to them for their impeccable track choices and for explaining the manner in which they settled on these seven albums.' – Rikki Stein, Fela's friend and manager, August 2020